Starch separator is a device designed to separate and collect starch and parings from the wastewater by potato, cereal and pulse processing. Inside the potato, cereal and pulse cells, starch granules are stored. By the peeling process the starch granules are split and washed away into the wastewater. Potatoes contain about 20-30% of starch. Wastewater contains about 2-5% of starch, depending on the processed potato amount. The starch settles on the sewage pipe walls, which causes gradual clogging of the sewage pipe. To prevent the sewage pipe from clogging by starch, we offer our customers starch separators.
USAGE
Starch separators are used for the separation of starch from the wastewater:
by preparation of flour and potato meals in restaurants and food processing plants
by preparation of potato crisps, fries and croquettes in restaurants and food processing plants
in canning plants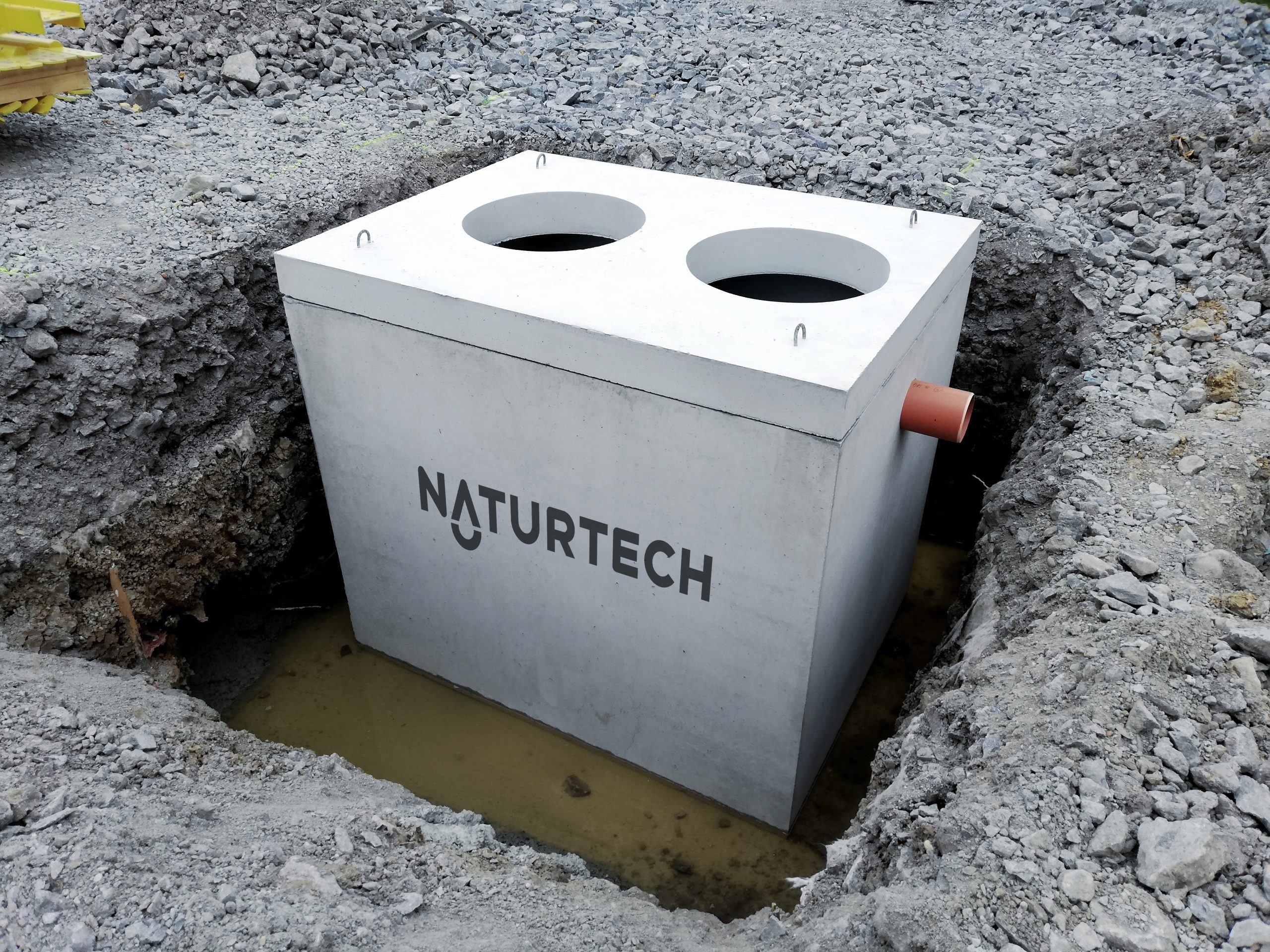 TECHNICAL CHARACTERISTICS
Starch separator is constructed as a monolithic concrete tank made of waterproof concrete. The entrance into the starch separator is enabled through two manholes in the concrete tank cover. Inside the tank there is technological equipment for wastewater purification. The design of the separator is based on the specific gravity difference between the starch and the wastewater. The starch separator device consists of two tanks. The first tank is used to trap parings and other impure solids. The second – sedimentation tank is used for the gravity separation of the starch from the wastewater.
| | | | |
| --- | --- | --- | --- |
| Starch Separator Type | Flow Volume [l/s] | Potato Amount [kg/hour] | Number of Meals [per day] |
| LS 1 | 1,0 | 500 | 1500 |
| LS 2 | 2,0 | 1000 | 3000 |
| LS 3 | 3,0 | 1500 | 4500 |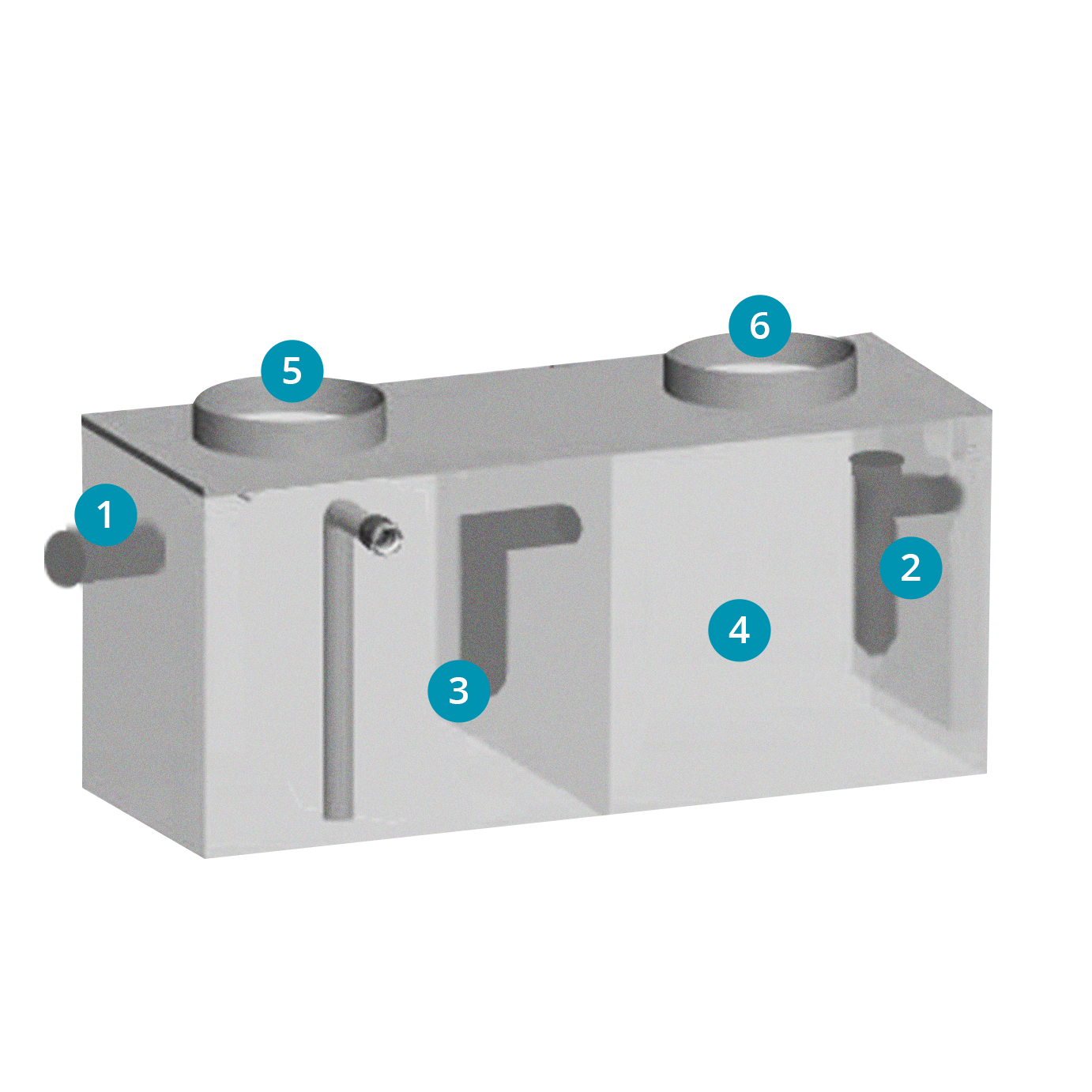 DESCRIPTION
1. Inlet
2. Outlet
3. Starch and Paring Trap Tank
4. Starch and Grease Trap Tank
5. Manhole
6. Manhole
The starch separator is to be installed by means of a truck crane into a prepared excavation on the horizontal ground concrete with a sand bottom. The thickness of the ground concrete is specified by a structural engineer for each building object individually. In case of high groundwater level, the starch separator tank needs to be anchored.
FACILITY SERVICE AND MAINTENANCE
To ensure long-life functionality of the starch separator, it is necessary to follow operating instructions, check the starch separator on a regular basis and clean it as needed.